Yesterday we took the floating islands out of the water in order to harvest the plant. And what a surprise: More than eight eels were hiding inside the small islands made out of natural reed stems! They seem to love the island as a habitat and refuge! Eels (Anguilla anguilla) are snake-like fish and critically endangered species. All eels were brought back into the water. Our floating island became also a home for shrimp (Palaemon elegans), insects like Nepomorpha or snails.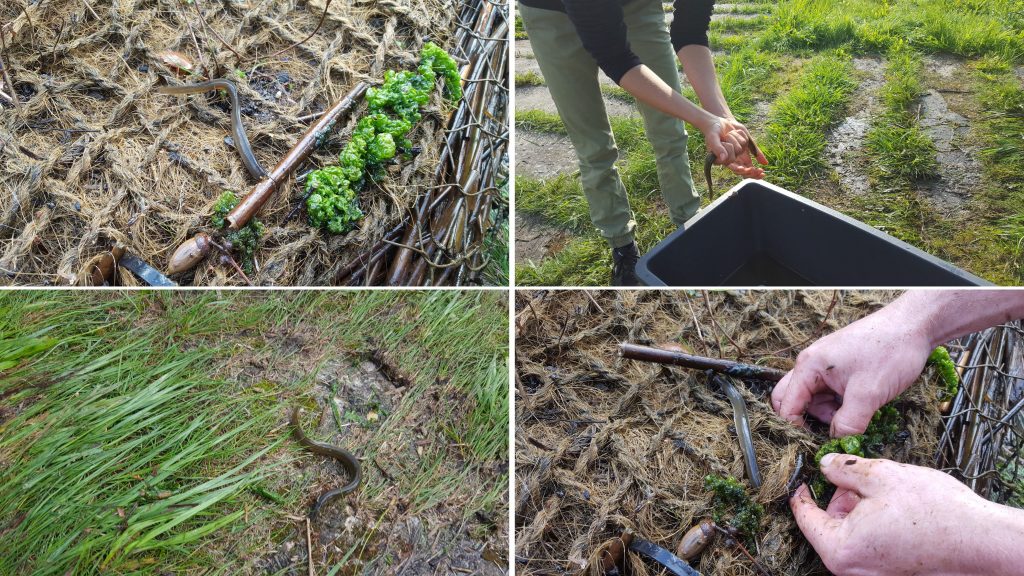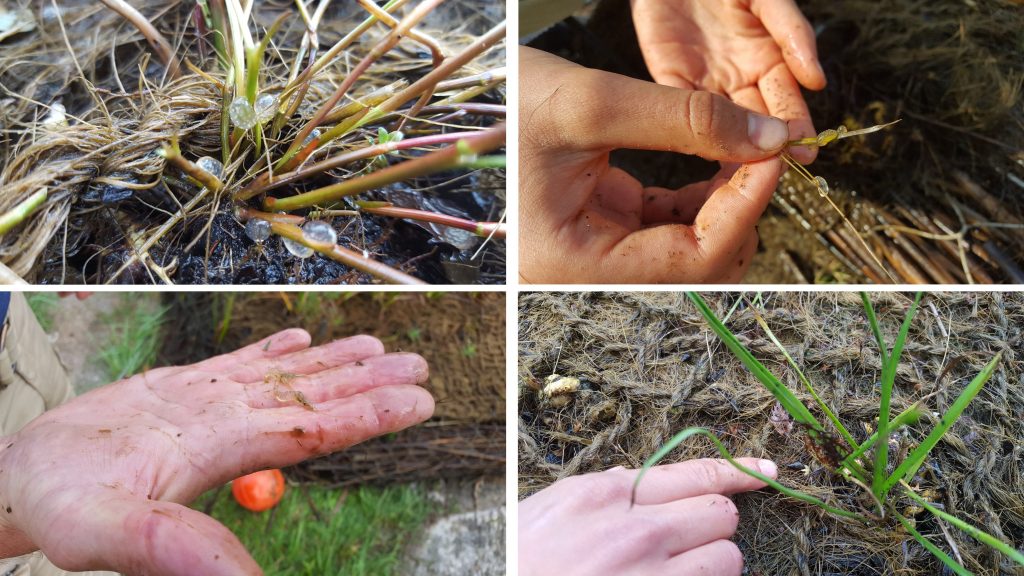 The above-ground biomass of the different plant species was successfully harvested and is now in the laboratory for the analysis of nutrient concentrations. Let's see which macrophytes accumulate more phosphorus and nitrogen than others….
A big THANKS for the help from our cooperation partner – the aquaculture research station in Born at the Darss-Zingst Bodden Chain (Germany), part of the Federal State Institute of Agriculture and Fishery MV.